How many times have I been asked if Thermomix is a pyramid scheme so I wanted to set the record straight; we are a direct sales business. Thermomix is a direct sales business. Let me explain.
Direct selling is selling products directly to consumers in a non-retail environment. Instead, sales occur at home, work, online, or other non-store locations. That is why as a Thermomix Advisor and Team Leader, we offer demonstrations, called Cooking Experiences to showcase the product. This in non-Covid times is a face-to-face demonstration at your home or mine, whether we cook three or four recipes in the comfort of a home environment and you get to see, touch, hear, smell and taste the recipes we cook together. In Covid-times, we have also gone online offering a virtual cooking experience via Zoom.
Having been an Advisor for over 12-years and sold to countless delighted customers, I love to think the sales process is enjoyable, pressure-free but gives you a chance to make informed purchase decisions. Some customers buy on the spot – even halfway through the demonstration, others take the time to make this considered purchase – a day later, a week, a month…I have customers who have even come back to me 5 years later. Don't believe me? Please read my independent Google reviews.
How direct selling works
Direct selling eliminated several intermediaries involved in product distribution, such as regional distribution or wholesales. Instead, products go straight from the manufacturer to the direct sales company, then to the distributor or representation, and then finally to the consumer. The products sold through direct sales channels are usually not found in typical retail stores, which means finding a rep is the only method to buy the product.
Sounds like Thermomix, doesn't it? Yes, absolutely. In this case, Vorwerk is the manufacturer of Thermomix and actually wholly own their direct sales channels and distribution network. Around the world, we have regional offices which are subsidiaries of Vorwerk; here in the UK, it is Vorwerk UK our head office. I am an authorised and recognised agent of Thermomix UK, which is why I have an Advisor ID: 8000000068 (previously 210220044).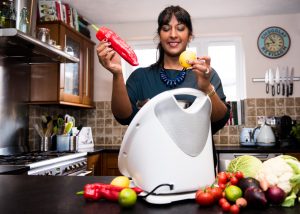 Direct selling takes place when individual salespeople reach out to consumers. In the Thermomix business model, we use the single-level and host or party-plan model to achieve this, and Advisors are paid a commission on closed sales.
Thermomix Cooking Experiences
Single-level direct sales are performed one-on-one through an in-person presentation or online meeting. Host or party plans are made in a  group setting, usually involving the agent going to the potential customers' homes.
I personally, offer and enjoy both.
Hosting a Thermomix Cooking Experience with 3 friends enables you to qualify for a host gift which could be a Thermomix cook or branded accessory, but it also allows you and your friends to have groupthink. Having friends around may encourage them to ask questions, that you alone may not have considered. That can be useful. Plus, there's also enough food from the demonstration once I have left to enjoy a nice lunch or dinner with your guests; after all, we do cook a 3-course meal in under 45 minutes in the kitchen, so think of it as a private dinner party where we cook your meal. It's usually the host who may make a purchase decision first as they have researched the Themromix or are familiar with it, which is why they are hosting a demo in the first place, but occasionally guests do buy too at a later date.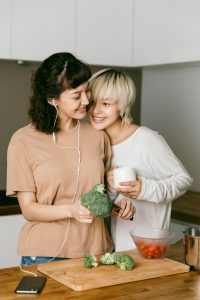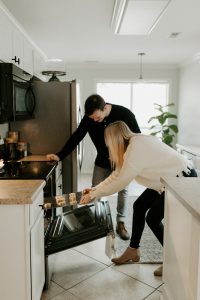 However, for those not keen on getting a group together, I am always happy to do one-to-ones with your immediate household too. The advantage of that is that I can really personalise the demonstration to you and your needs, and get to know you. After one-to-ones, I not only come out of a demonstration, usually with a sale but also a friend too having spent one and half hours with you swapping holiday & travel tips, school recommendations, or decorating tips. I often come out of one-to-one, not as the sales representative of Thermomix but as a customer myself, buying services from you; anything from booking a family photoshoot, locking in a solicitor for house conveyancing, or music tuition recommendations, so you never know where the demonstration will take you or me. It's one of the things I love best about this role. It's a chance to meet like-minded individuals and spend a few hours getting to know them.
Direct sales sometimes are mistakenly referred to as multi-level marketing (MLM) or network marketing, but these terms are not interchangeable. While MLM and network marketing are a form of direct sales, not all direct sales systems involve MLM. For instance, in the Thermomix transaction, which I would call single-level marketing, the sales agent is only paid a commission on the sale they personally make – i.e. a sale of a Thermomix. We do not take any commission on any accessories or books that you buy at the point of sale or later on. I am very clear about that. I believe in being transparent and honest. It's also the reason why many of my customers refer me to their friends and family, neighbours, and work colleagues.
This is the same reason we are not a pyramid scheme. Most pyramid schemes will keep the income stream going by charging fees and requiring distributors to regularly purchase a certain amount of products – even if they don't need it. Again, once you have bought your Thermomix, that's it. (Unless you want another or an upgrade…)
There is a recruitment opportunity, but we only mention that as a method of purchasing. There are 3 ways to buy a Thermomix. One payment, Ikano finance and Earn and demonstrate program as I did. I have been an Advisor for so long, that we have had upgrades during my time in the business. So whilst, I did purchase my very first Thermomix as a customer and then became an Advisor. In the past, I have earned by Thermomixes by selling in an incentive period and this is a great way to either join the business for the business opportunity or earn your Thermomix so pay with your time, not your wallet.
Benefits of direct selling
The beauty of a direct sales business like Thermomix, especially in the current climate, direct selling offers important benefits to people who want an opportunity to earn income and build a business of their own. In these uncertain COVID times, it's the perfect opportunity to earn a little extra on the side, if you have been furloughed or made redundant, and looking for a stop-gap until you find your next job.
So like well-established direct sales companies such Amway or Avon, Vorwerk/Thermomix is just like any other business opportunity where you have honest, hard-working individuals selling a fabulous product they truly believe in. Someone who just wants to do good, honest work. Anyone can be an Advisor and I have men and women in my team, who work full-time, part-time, or were house persons before they took this role. The role fits in around their main career and family life. We have all ages and all ethnicities. But together we form the most amazing and supportive team. We form a Thermomix family.
Your sales representative or Thermomix Advisor in this instance is a known entity. A real person. When someone makes an inquiry, has a cooking experience with me, or purchases, I save your details. Not in a stalker way, but it means that if you email, call or text me, you don't have to explain who you are and go through identity checks to an unknown call-centre operative before you explain why you are contacting me. I already know who you are and we can just take it from there.
My name is Ankita. I have been a Thermomix owner for over 12-years and an Advisor just 2-months shy of that. I live and breathe Thermomix and that's why I am an Advisor; to share my passion for this innovative kitchen robot with anyone who eats. I hope you'll join me on this Thermomix Advisor journey.
Contact me at Ankita@onegirlandherthermie.co.uk, or call/ text/ Whatsapp on 07977  563537, if you would like to join the business, book a Thermomix demonstration with me or place an order with me.