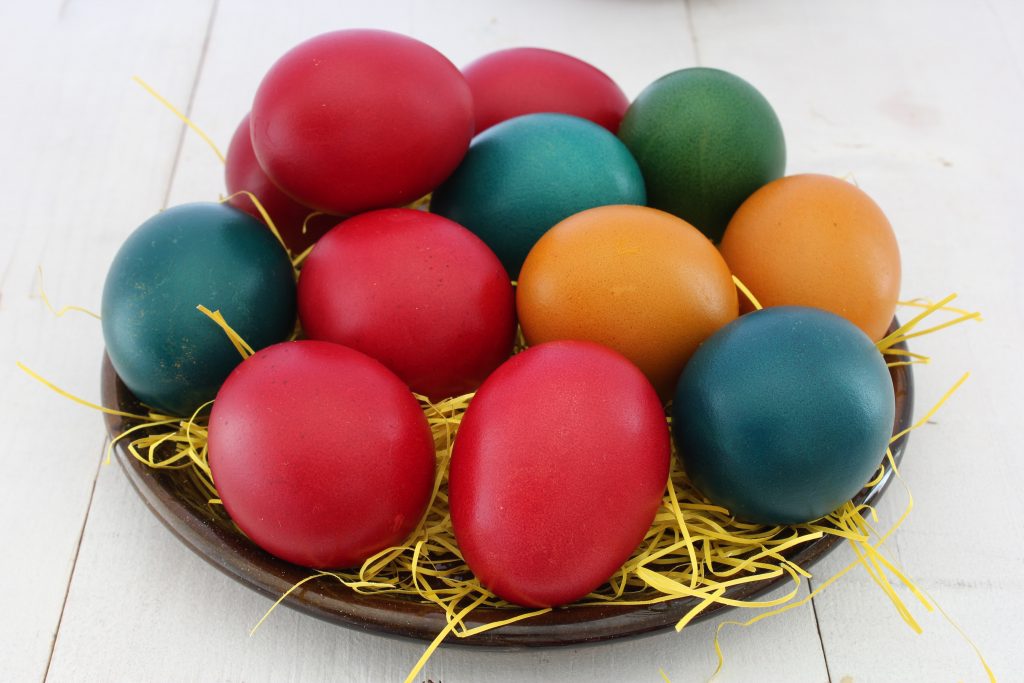 The egg, an ancient symbol of new life, has been associated with pagan festivals celebrating spring. From a Christian perspective, Easter eggs are said to represent Jesus' emergence from the tomb and resurrection. However, real eggs continue to be used in Central and Eastern European traditions. Although eggs, in general, were a traditional symbol of fertility and rebirth, in Christianity, for the celebration of Eastertide, Easter eggs symbolize the empty tomb of Jesus, from which Jesus resurrected.
The practice of coloring Easter eggs is very much alive in Poland today as well as enjoyed by Polish people all over the world. There are several techniques for making 'pisanki including the use of wax flowing from a pipe or funnel, producing richly ornamented designs or the etching of designs onto a previously colored egg. The geometric and floral patterns or the animal and human images produced reveal a high level of craftsmanship and artistry.
The pisanki derive from an ancient tradition when eggs, the symbol of life, were endowed with magical properties and were thought to ensure both a plentiful harvest and good health. The name Pisanki comes from the Polish word "pisac", which means to write.
This method to dye eggs using natural foods is definitely one for the bucket list this Easter and very easy to prepare using your Thermomix. Super fun times for the whole family. I love colouring Easter eggs and until recently I always used to buy these little food colouring tablets in my local supermarket. This year I decided to go a little more natural and try something different. I am so impressed with the results of Thermomix natural Easter egg dye and I can only recommend you try it for yourself. It is a great way to make use of leftover vegetables and scraps that you would have otherwise chucked away. There are so many colours you can make but I have listed my favourites and also included a method below for you. When you're done with the big Easter egg hunt, simply use up the leftover boiled eggs to make my tasty Egg salad.
On the Saturday before Easter Sunday, Poles paint hard-boiled eggs (called pisanki) and then have them blessed. I'm not sure given the current status of lockdown if we can go to church but we'll be sending our prayers around the world. Happy Easter.