I started this website/blog in September 2014, so this is a great blog post to start showing my life with Thermomix. It's not just demonstrations and sales targets but celebrations and conferences. Fun times that we get to spend with fellow Advisors around the United Kingdom.
My experience in Thermomix has been that when we have a conference, gathering the whole salesforce is not an easy feat for a company so we usually get together to hear the latest news, celebrate successes and announce new products or incentives. But no-one was expecting the news that this conference delivered.
This time the conference was held at The Grange Hotel in St. Pauls, London. Staying at The Grange (now Leonardo Royal Hotel) was just the beginning of a wonderful weekend. I qualified for a VIP room. I can't remember exactly what the criteria was but I opted to stay with my friend, Kerry. After all, what's the point of going away if you can't have a little husband-free, kid-free, girly-time with one of your best friends. Conference aside, this was our time to have a grown-up sleepover.
But I digress. The Grange was fantastic; 2-minute walk from St. Paul's Cathedral, this sleek hotel is a 4-minute walk from London Blackfriars station and a mile from the Tower of London. Plush rooms offer minibars and free Wi-Fi, along with flat-screens and iPod docks. A dramatic glass atrium houses 3 bars and 3 polished restaurants, including a lively Japanese eatery with show cooking. There's a posh spa, and a health club with an indoor pool, a sauna, and a gym. It's worth arriving early and staying a little later than the scheduled conference activities just so you can enjoy the hotel to its fullest.
St Pauls, London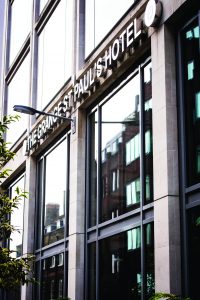 The Grange Hotel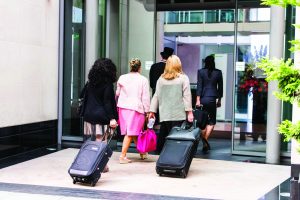 Thermomix Advisors start to arrive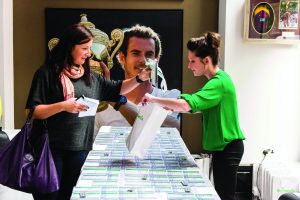 Thermomix Registration Desk
Name Badges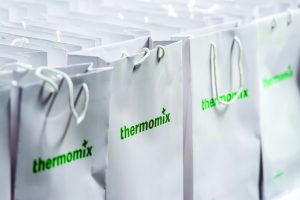 Goodie bags
Continue reading the next blog posts for pictures of our afternoon tea and what happened the rest of this conference.