The Thermomix TM6  comes with exciting features:.
The Thermomix TM6 has 34.1 cm high, 32.6 cm wide and a depth of 32.6 cm and a weight of 7.95 kg.
Cookidoo® is integrated and automatically syncs (meaning TM6 customers will not need a Cook-Key® to access their favourite Cookidoo® recipes)
Larger screen (6.8 inches)
Flexible spatula
Anti-rattle measuring cup
Simmering basket with lid (for increased safety)
Weighs in single grams
Splash guard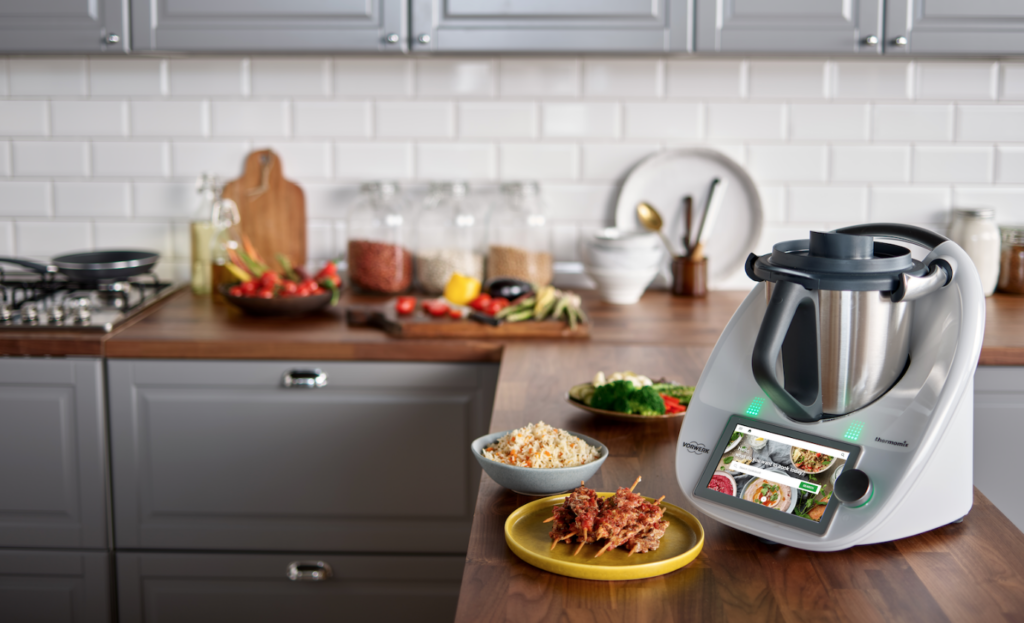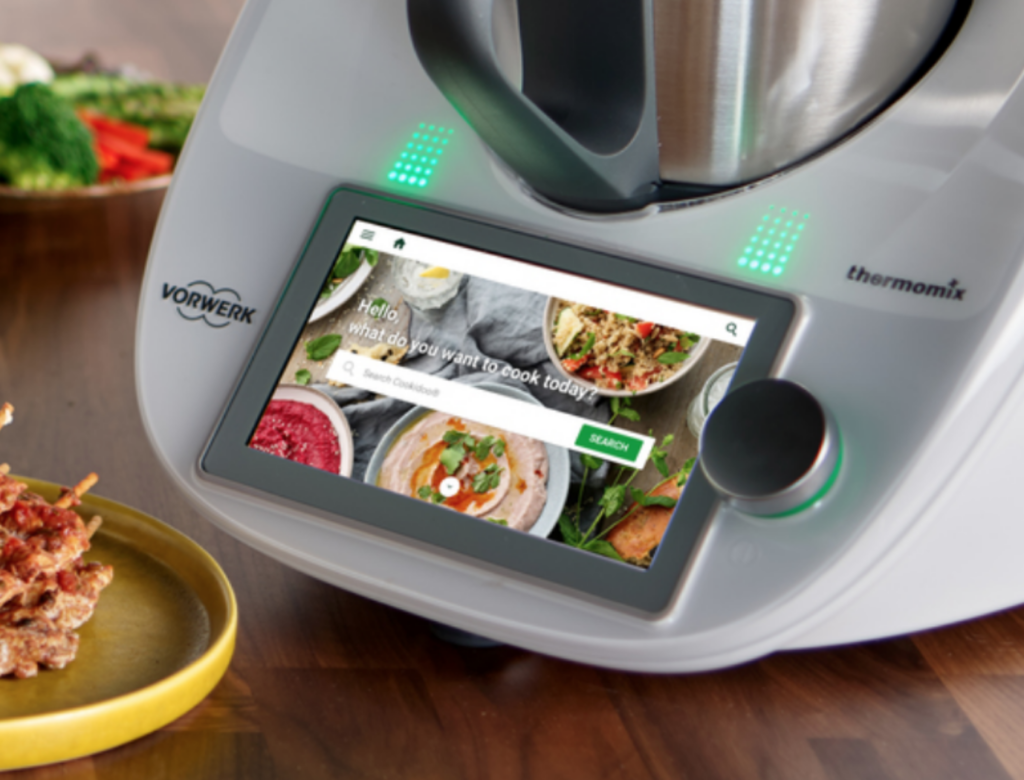 The first thing you'll notice is the large touch screen. Just like the TM5, the TM6 is also a smart, connected appliance where you can enjoy step-by-step guided cooking directly on the screen of your Thermomix. Use your touch screen to control time, temperature and speed using manual mode. The dial is also larger.
The new Thermomix has integrated WiFi to facilitate access to the Cookidoo platform that has become the largest cookbook in the world with more than 40,000 recipes already available. Users can enjoy all the recipes on the Thermomix's own screen, without the need of any computer, tablet or smartphone. This essentially supersedes the Cook-Key.
In addition to the larger touch screen (6.8 inches), the new Thermomix TM5 also has a more powerful processor so the operation of the machine will be faster. The weight and the heating systems are more precise, allowing the latter to reach higher temperatures that allow to brown vegetables and meats. The Thermomix has dimensions of 34.1 cm high, 32.6 cm wide and a depth of 32.6 cm and a weight of 7.95 kg.
A new feature of the Thermomix® TM6 is the inclusion of modes. More modes will be added in the future. When it is available for purchase in the UK & Ireland, the TM6 will have the following modes at the point of sale in the UK & Ireland:
Pre-clean (quick cleaning between dishes)
Fermentation (used for yoghurt making and proving dough)
Sugar stages (used when making caramel, honeycomb, lollipops etc.)
Kettle (used to heat water to precise temperature)
Blending (controlled, gradual increase on speeds for soups, sauces, and smoothies)
Higher Temp (allows cooking at above 120 degrees, ideal for browning)
Sous-vide (for vacuum-packed ingredients cooked in a water bath at optimal temperatures)
Slow cook (for stews and casseroles)
All classic functions will still be there; mixing, steaming, blending, weighing, stirring, grinding, whisking, emulsifying, simmering, kneading, cooking, chopping.
New cooking modes allow cooking using innovative cooking techniques such as slow cooking or sous vide that allows cooking all kinds of foods at low temperature, the vacuum cooking is ideal for cooking meats, fish and vegetables or fermentation, perfect mode for yogurt and kimchi lovers, for example. The Thermomix TM6 can heat up to 160 degrees, thus allowing for the first time a kind of searing. In addition, now caramelise sugar,. In addition, it includes new features such as the kettle mode or a pre-wash mode that facilitates cleaning.
The guaranteed successful cooking method that takes users through recipes step by step with clear on-screen instructions to achieve perfect results. Temperature and timings are set automatically by the Thermomix®, so even sophisticated recipes can be followed with ease by chefs of any skill level.
PLUS: Personalised customer service, cooking classes as always.
A new measuring cup that fits the lid and makes cooking with Thermomix quieter, a splash guard for cooking cleaner, a redesigned internal steaming basket with lid and a new bowl & blade made with materials that support the new temperatures of the kitchen in TM6 and finally, a new spatula more flexible to better collect all the contents of TM bowl.
Why choose Thermomix® TM6?
Thermomix sold since 1971
I recently purchased a Thermomix TM6 plus Christmas bundle through Ankita. She was very helpful throughout the sale process but was also quick to highlight that her support post purchase would be there should it be required. If you are interested in getting a Thermomix, i would strongly recommend Ankita as she offers a lot more through her website than just a TM6 sale (i.e. newsletter, recipes etc).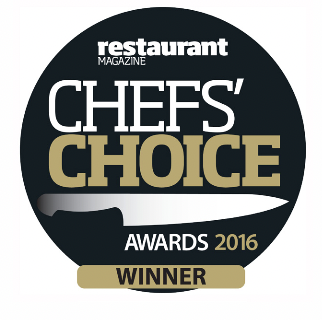 Special Offers
What's included in a Thermomix TM6 purchase:
Thermomix TM6 and everything you see above
2-years domestic warranty
1-year commercial warranty
Tracked delivery by courier within UK by DPD
Demonstration pre-and post purchase to ensure you get the most out of your investment
Host gift offers for hosting a demonstration with 3-or more friends
Referral gifts for any introductions that lead to closed sales
"Me" for the lifetime of your ownership
Every 23 seconds, at least 1 Thermomix appliance is sold