There are two ways to become a Thermomix Advisor:
A) Owners Programme
Sign up to the Owners Programme (you should own a Thermomix TM6 with a UK plug)
Book your newcomers demonstration with your Team Leader
Attend Module 1 training and start selling straight away. You must make your first sale within 30 days to qualify as an Advisor and earn full commissions and incentives from day 1.
B) Earning & Demonstrate Programme:
Sign up to Earn and Demonstrate Program and pay your deposit of £150 for the loan Thermomix.
Book your newcomers demonstration with your Team Leader
Receive a loan Thermomix TM6 at Module 1 for demonstrating purposes.
Earn a Thermomix TM6 and swap your loan for a new one, once qualified. Once qualified, earn full commissions and incentives as above.
July 2019 Note:
I know the summer holidays are nearing, especially those with children. The British summer is unique. There's so much to do in London in the summer. Enjoy movie screenings at rooftop film clubs. Enjoy summer concerts and gigs. Visit the summer beaches and open-air Lido. Celebrate London's river through exhibitions, art installations, talks, walks, quizzes and more. 
But when the summer is done and dusted, which it will be in a blink of an eye, what happens when September beckons?  I am very much a believer that the beginning of the new school term is a new beginning and a wonderful time to start your Thermomix Advisor journey. If a person trains in the last quarter of the year, it sets you up for the Autumn period and historically our busiest season.
We have just had our highest sales month, not this year or this decade, but in the history of Thermomix UK. That's how good the newest Thermomix TM6 really is. And the greatest secret…we have only penetrated 1% of the UK market. That means there's plenty of sales for you to start this business riding the tails of the launch of Thermomix's best model ever.
Our Earn and demonstrate program continues, with free training and support throughout your Thermomix Advisor journey, a loan of Thermomix for the duration of your 90-day training programme, team & branch meetings to help mentor and motivate.  
Potential training dates for Module 1: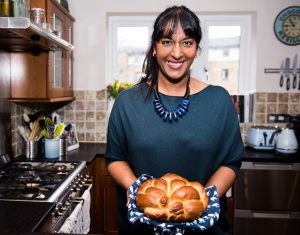 August B – Friday 16th August

September A – Wednesday 28th August

September B – Friday 20th September
As I head into my own summer holiday plans – read just as the kids break up from school and I take on the role of parent balancing work with children off for 7.5 weeks, I'd be happy to meet up for an informal coffee and a chat, to discuss the role in more detail. Please do give me a call on 07977 563537 or email on Ankita@onegirlandherThermie.co.uk