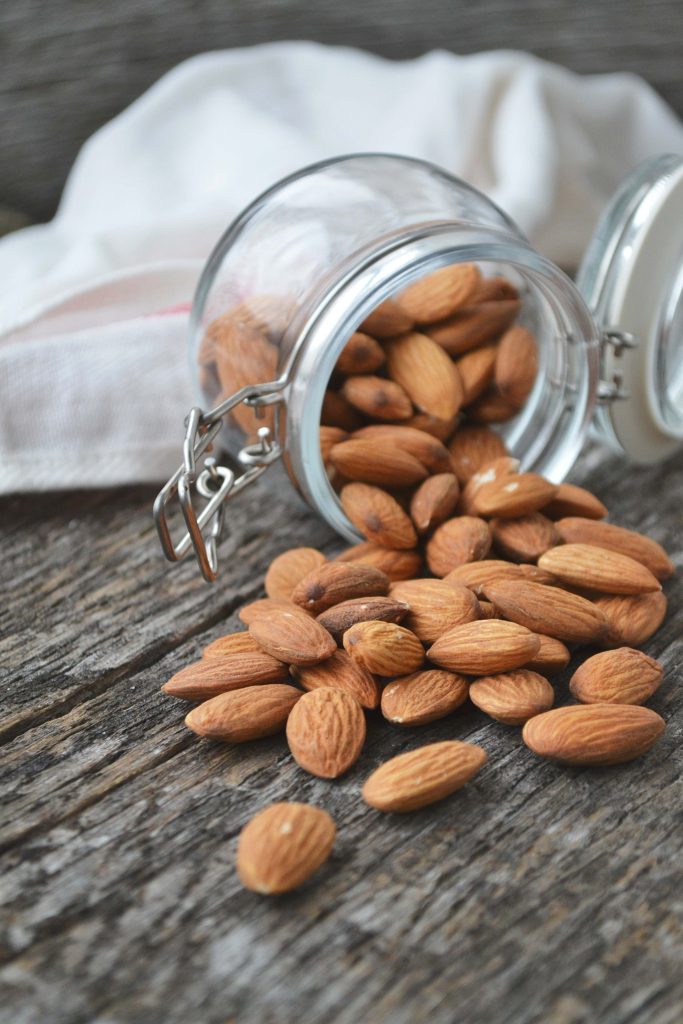 How do you save money with your Thermomix? There are so many ways that owning a Thermomix can help you save you a little or a lot off your weekly grocery bill that I thought I'd share some of my Top Tips! 
Let's discuss almond milk today.
Almond milk is a plant milk manufactured from almonds with a creamy texture and nutty flavor, although some types or brands are flavored in imitation of dairy milk. It is made by grinding almonds, mixing them with water, and then filtering the mixtures to create milk that has a nutty flavour. It's a great alternative for those who cannot or choose not to drink cow's milk as well as people who just like drinking alternative milk.
Many commercial varieties are available but it's best homemade.
Why is almond milk so great?
It is dairy-free 

Almond milk contains no cow's milk or other animal products making it a great option for those who are lactose intolerant or following a vegan, plant-based diet.

It is nutritious Almond milk is naturally rich in several vitamins and minerals, especially vitamin E. 
It is low in calories. Almond milk is lower in calories than cow's milk. Some find this fact confusing as almonds are known to be high in calories and fat. However, due to the way almond milk is processed, there is a very small portion of almonds (10% or less) in the final product. It is a great way for people to cut calories and lose weight.

Low in sugar.

Making your own almond milk means that it is sugar-free or low sugar. Commercial almond milk contains sugars and artificial sweeteners, so making your own you know the quantity of sugar in it.
It may reduce the risk of heart disease Studies show that regular consumption of nuts is linked to a reduced risk of heart disease. This is partly because they are high in healthful fats.
How do you make almond milk in the Thermomix?
Ingredients: 
1000 g water, cold, plus extra for soaking
200 g almonds, whole
1000 g water, cold
Method:
Place a bowl on the mixing bowl lid and weigh in almonds. Cover with water and set aside in the fridge to soak overnight (or for at least 6 hours).
Rinse soaked almonds under running water then drain and place in mixing bowl.
Add 1000 g water and blend 3 min/speed 10. Line simmering basket with a muslin cloth, or use a nut milk bag, then slowly pour the almond mixture through muslin, collecting milk in a bowl below. Reserve almond pulp in muslin (see tip) then transfer almond milk to a glass bottle (1L)
Top tip
Keep the almond pulp collected in the muslin. It can be used for making cakes, cereals, ice cream, or smoothies. Store in the fridge for up to 3 days or freeze until needed.
To prepare the bottle, thoroughly wash the bottle and lid in hot, soapy water. Rinse by pouring over boiling water. Prepare for filling, if needed, by placing on a clean tea towel in a roasting tin and heating in the oven at 100˚C until required.
The almond milk will keep in the fridge for 2-3 days. If it separates, shake the bottle to homogenise again.
The cost saving is incredible as you can buy almonds in bulk and simply add water.
Notes: Prices and links to Waitrose Website are correct as of  January 2021. Please do drop me a note if the links have changed or been deleted.