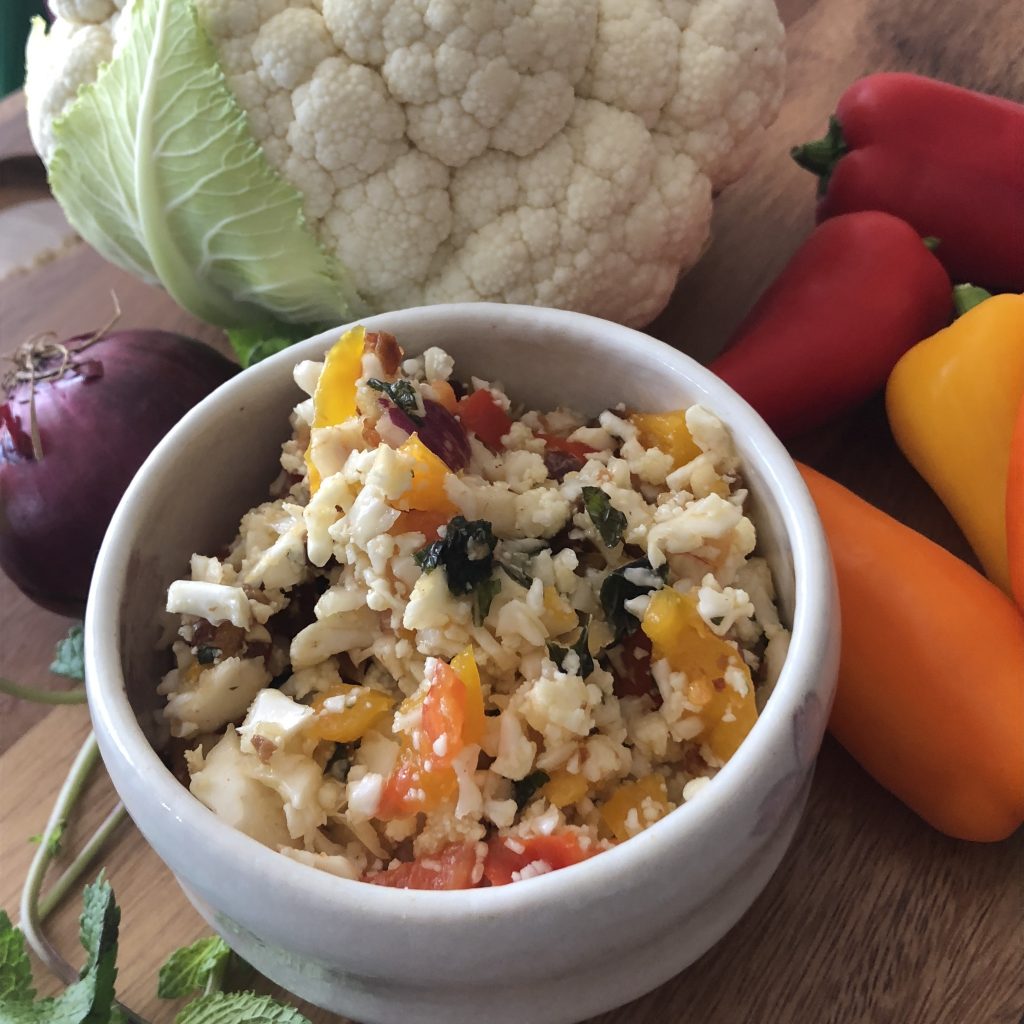 Cauliflower couscous? That was my first thought when my colleague first introduced me to this recipe. Of course nothing beats wheat couscous, steamed and flavoured to perfection but when avoiding wheat or trying to eat more speed foods, this is an amazing addition to your side dish repertoire; mock cauliflower couscous.
Making cauliflower couscous in your Thermomix is super easy. You just grind up fresh cauliflower florets in your until they resemble couscous. Add some other vegetables such as red and yellow peppers for colour, onion and dates for flavour, a bit of white wine vinegar and olive oil and then serve.
Credit: This recipe has been slightly adapted from the  Cookidoo Platform Collection Alternative Sides. Link to this recipe on Cookidoo for guided cooking is here.