This fantastic Sizzling Summer Offer bundle for the month of July is designed to minimize the price increase and in fact, if you work it out, you're getting it at a discount.
💚 Thermomix TM6 at £1189
💚 £50 voucher to spend on our e-shop
I absolutely adore this offer as it's exactly what customers have been asking for; the perfect bundle. For all of those who have hesitated to buy because previously they were waiting for a perfect bundle, now you can make one up to suit your individual needs.
💚 Do you want a second bowl, then have a £50 discount and pay only £119
💚 Do you want a travel bag, grab it for free?
💚 Like books? Grab a couple of them.
💚 Want a Thermomix Serving Bowl, it's yours.
💚 Been eyeing up the meater for a while? Pay only £30.
💚 Want a Thermomix Serving Bowl, it's yours.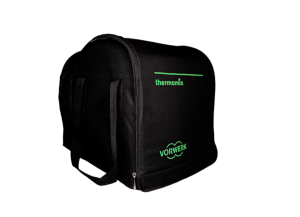 The £50 vouchers will be sent to customers two weeks after delivery by email. We're still on pre-order with delivery times, 8 weeks from placing your order, so order ASAP to get your order in the queue. Order early in the month, and then attend one of our many classes or workshops to keep you inspired, trained up, and ready to go once your receive delivery.
Remember: There are 3 ways to own a Thermomix, by joining our team and earning one, one payment of £1189 or spread payments with Nuvona Finance. We offer 12, 24, 36 months at 9.9%. Ask me for the breakdown figures by email.
Keep cooking up a storm.
Contact me today
Advisor Name: Ankita Stopa
Advisor ID: 800 000 0068
Phone: 07977 563537
Email: Ankita@onegirlandherthermie.co.uk