All good things come to those who wait.
This is a service message to all my recent – read June customers. Thank you so much for your recent order with Thermomix and me, in particular.  I wanted to reach out and let you know that due to the high order volume from June, we have had some delays and your order will take a little longer to ship out. Your order is currently being processed and you can expect your order to ship within 6-8 weeks (not the previous 4-6 weeks)
I'm so sorry for this. I know there has already been a wait and this process is incredibly frustrating. This is not the customer experience I personally promise. Please know that we're doing every we can to get your order out as soon as possible.
I believe all customers from 30th May, should have received an email earlier this week from head office. This may have gone into your junk or spam folder, which apologises for the delay and offers a 1-month extension Cookidoo voucher for the inconvenience.
Once your order ships from our warehouse, you'll receive a confirmation email and tracking information. If your order will arrive too late for any upcoming travels, please let me know and I'm happy to coordinate a scheduled delivery date.
Again, thank you for bearing with me and please reach out if there's anything else I can help you with. I'm here at your service.
All good things come to those who wait.
The latest super car, a seat at your favourite Michelin-starred restaurant, an excerise bike or garden furniture. Well, as with all these products that are worth the wait, so will your Thermomix.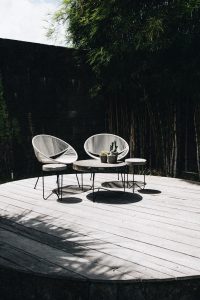 If you have any questions or need an update on your delivery, please get in touch.
Ankita Stopa
Diamond Team Leader & Advisor 800 000 0068
Ankita@onegirlandherthermie.co.uk
07977 563537
Update: 28th July 2022
Orders from 30 May -5 June, deliveries are w/c 25th July
Orders from 6 June -12 June will be during the course of next week (w/c 1st August)
Orders from 13 June- 19 June will be the week after (w/c 8th August)
Orders from 20-26 June will be during the week (w/c 15th August)