There are many advantages of being an Advisor, sharing our love and passion for healthy eating and cooking with the Thermomix. Of course, we don't just do this for the goodness of our hearts, we are paid commissions for closed sales. However, Vorwerk also rewards us with other perks throughout the year and the latest Advisor Incentive was the Vorwerk Incentive Program.           
It's the second year where the Vorwerk Incentive Program has been offered here in the UK but it was warmly welcomed. There's something for everyone with VIP whether it's something for yourself, your kids or a treat for the entire family, we have something to satisfy every need.
Last year I went for small items. I had worked so hard throughout the year, I wanted to reward my family with my prizes so I let everyone choose a gift. My daughter chose the Fujifilm Instax Mini 9 and my son chose a day out at British Superbike Weekend Tickets For Two. My husband was treated to Seven-Dish Shared Omakase Menu For Two which we went to on our wedding anniversary. Everyone in my team and the country seemed to win the Apple AirPods or the Swarovski Small Creativity Circle Pierced Earrings which were super easy to achieve. It was like Christmas came early and throughout the year, as we used and experienced the VIP from February to November making the enjoyment last.
This year, they added new and exciting prizes like Jo Malone Fragrance Sets, Swarovski jewelry and more of our very own Thermomix and Kobold products.
To unlock these rewards, there are always sales criteria to keep us active throughout the incentive period; all we needed to do is at least 3 Thermomix sales/6 Kobold Unit sales and be active 3 out of 4 months. Considering the period was September to December; the run-up to Christmas, it's pretty much a safe bet that everyone will get something.
Well, the incentive period ended in December and since we get recruitment points too if our newcomers qualified, then the finally tally officially ended at the end of January.
When writing this blog and wanted to share my success with you, I looked at some inspirational quotes. I wanted to portray, success just doesn't come to anyone, you have to work for it but also you need to have a purpose and a goal.
---
What is success? I think it is a mixture of having a flair for the thing that you are doing; knowing that it is not enough, that you have got to have hard work and a certain sense of purpose.
Margaret Thatcher
---
Well, my goal was for a new Thermomix TM6. Yes, I know I have already earned one earlier this year but to be honest, considering I have to demonstrate on the latest model, having to pack my home Thermomix every time I do a demonstration at a potential customer's home is an inconvenience. So winning, by earning, another Thermomix was high on my priority wish list.
I also wanted a new iPad, considering the two I've previously won in my Thermomix Advisor Journey have been swiped by family members (ThermieHubby took the iPad and ThermieDaughter has been gifted the iPad Mini). I think I deserved one this time.
Hard work and determination, a little luck and the winter season were kind to me. Incentives are like a drug (said metaphorically, rather than from experience…) Once you have achieved your first goal and then second, you are addicted to keeping trying to get the next. I kept my third and fourth options realistic, small and achievable. Anf then something happened, all my efforts that had gone into the pipeline for wish list one and two resulted in excess sales. This business is a pipeline business and a considered purchase, so demonstrations in September resulted in October sales, conversations I had in October resulted in cooking experiences in half-term and then purchases in November and so on. Potential recruits that I had been talking to finally trained in November and qualified in December.  They just happened to train on a double points training session. Both of them. Bonus points, thank you, newcomers, and thank you, Vorwerk.
Today is the day I've waited for, the day I can claim my spent my points.
So my final loot looks like this. It's a testament that your efforts are not wasted and you have to have belief.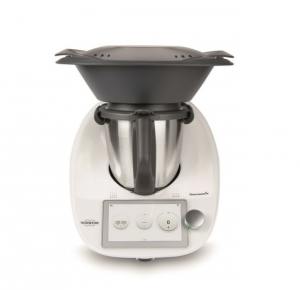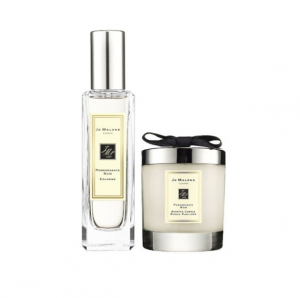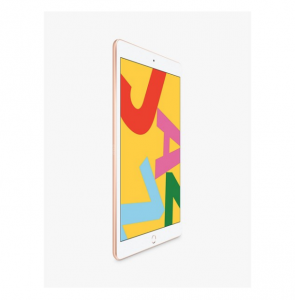 Thermomix TM6 – 2500 points
Apple iPad with 128GB – 1679 points
Jo Malone Pomegranate Noir Candle & Cologne Set – 404 points
Jo Malone Red Roses Fragrance & Bath Set – 288 points
Meater – 320 points
Le Creuset 24 inch crepe pan – 321 points
Heston Blumenthal at Home Cookbook – 195 points
New TM6 spatula – 48 points (96 points, as I ordered 2)
New TM6 measuring cup – 32 points (64 points, as I ordered 2)
I had only 3 remaining points unused
I'm absolutely delighted with my prizes. Yes, I received commissions with these sales too but it's human nature to want more and its wonderful for a company like Vorwerk to understand this and offer it. Yes, it comes with terms & conditions, but so do most things in life. But for those who enjoy hard work and rewards, this is definitely the role that fits that need. I'm definitely satisfied that I continue to demonstrate after all these years.