If you want to buy a Thermomix, you've come to the right place.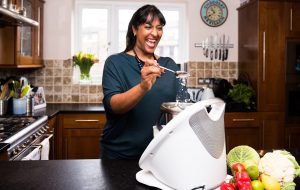 A Thermomix can only be bought via Vorwerk's Advisor network.
I've been an Advisor since 2009 and have helped many, many customers with their Thermomix journey from initial enquiry, demonstration (now called Cooking Experience) to their purchase and after-sales service.
Please contact me to place your order on 07977 563537 or alternatively fill in this form and I will call you back.