Well after giving us an afternoon of relaxation with our Afternoon Tea; to catch up with friends we've made during our time as  Advisors, it was time for a quick change for our gala dinner.
I looked up the definition of gala dinner.
Gala Dinner events can be held to celebrate, reward or engage an audience with a brand or service. The evening event will generally feature a three or four-course meal where guests are seated.Many corporate Gala dinners are often staged in inner-city venues for easy access for guests.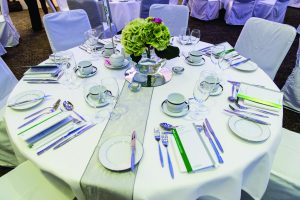 Gala dinner table setting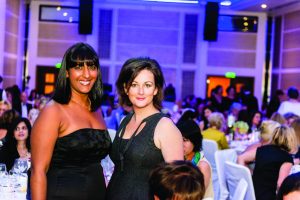 Mingling with my fellow Team Leader, Natarsha Lambie
So with that, I should have been given a clue that it was a gala dinner that there was to be a surprise but I wasn't expecting James Martin and the launch of the Thermomix TM5.
As Advisors, we are always asked when the next Thermomix is coming out. Historically, the time period between new models is 10-15 years and the Thermomix TM31 was only released in 2004, so we were on the lower side of that timeline. As an owner first and foremost, I didn't think that Thermomix could get any better. But woah, was I surprised.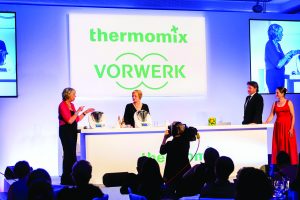 Presentation
(Presenters left to right: Felicity Raines, Executive Head Chef, Suzanne Crafer, Branch Manager James Martin and Janie Turner)
The new Thermomix was a revolution. It had a new design, it had gone digital and it was presented by James Martin, Chef, and presenter of Saturday Kitchen. I'm not sure what was more exciting. The Thermomix or James.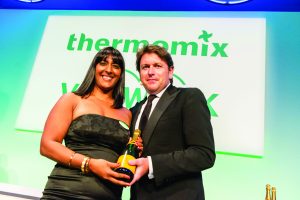 One Girl and her Thermie (a.k.a me) and James Martin celebrating my sales achievements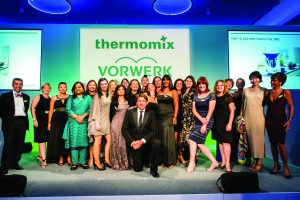 Team Ankita – yes, that was the size of my team that day!
UK Salesforce in its entirety